Face Auth
Access as easy as Hello. Let your customers use their face to unlock anything that requires a password.
See a Demo
Reauthentication
Safety and securely reauthenticate any user by linking their face to their identity document.
Fast, Easy & Convenient
Make password recovery or step-up authentication seamless and reduce operational costs while preventing unauthorized user access and account takeovers. Never lose a password again.
Inclusive
Remove compromizable knowledge-based methods of authentication such as SMS and multi-factor authentication (MFA) in favor of a more secure, seamless approach – biometric verification. Zero Bias technology works for more people in more places.
Privacy & Security at Scale
Advanced image analysis and deep learning technology is built to stay ahead of fraudsters. Facial Tokenization ensures that your customers' faces are never compromised.
Security, simplified
Replace passwords, passwordless remote login, self-service account recovery, multi-factor authentication (MFA), Single sign-on (SSO) and more with a click and a smile. The higher-security choice for higher risk transactions.
biometric reauthentication
Advanced biometric reauthentication
Like Apple's live photo, IDVerse captures the moments around the photo being taken and analyzes it for liveness. We use technology including depth perception, miniscule movements from heartbeat, analyzing light refraction from the face and background objects to determine liveness without trading the friction of a video challenge for the lower security selfie.
Account Recovery
Save on resources consumed by costly enquiries to call centers and staff by allowing account recovery with biometric reauthentication. By offloading the time consuming password resets you free up staff to look after more pressing customer care functions.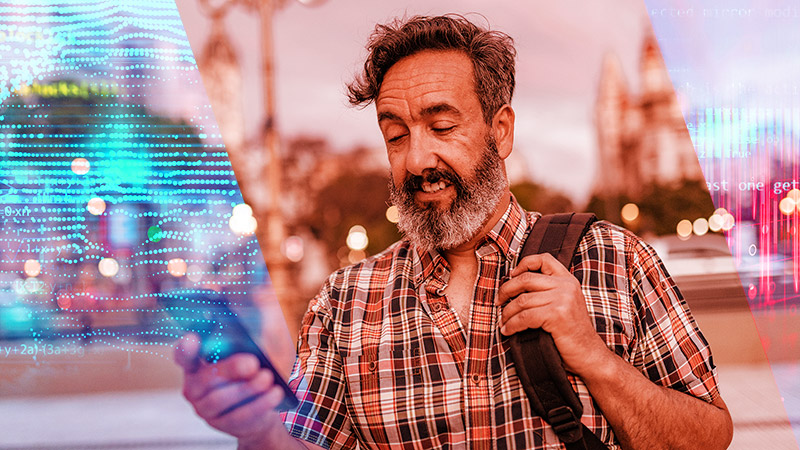 step up
Reauthenticate a user's face with the same technology as a biometric verification product. Whether it's high risk account actions like payments, address changes or cashing out biometric verification adds a layer that traditional MFA solutions miss.
Industries
Industries & Applications
Banking
Secure high-risk transactions like large transfers with additional step-up authorization using Face Auth.
Age Restrictions
Ensure parental consent for age-restricted transactions, like online gambling and alcohol purchases.
Automotive
Unlock car doors using only a verified, authorized face.
Facilities Access
Grant entry to restricted areas or instantly revoke access remotely, based on a verified user's face.
How It Works
Face Auth allows your customers to replace complicated passwords with the simplicity of a smile. Setting up Face Auth is secure and easy. Once it's done, they won't lose a password again.
Verify identity using any of 16,000 ID doc types
Link password to a secure Face Token
Start using face instead of passwords

Resources
News & Thought Leadership
See the latest thinking on the innovations that power greater access.
In a session held at the SBC Barcelona igaming conference on Wednesday, September 20th, I ...
Read more
September 22, 2023
Today, in a time where a great many of our interactions are online and digital, ...
Read more
September 19, 2023
London, UK – 14 September 2023 The online gaming software supplier to the gaming industry's ...
Read more
September 14, 2023