ID Doc Validation
Verify a user's identity document and safely onboard them, from anywhere in the world
See a Demo
Global coverage with 16,000+ documents
Verify every genuine user, anywhere, anytime, no matter their identity document or camera phone.
Cover 142 languages & typesets
Expand into new markets with a single supplier and a single integration, while continuing to meet your compliance obligations.
Advanced document fraud analysis
Intensive document fraud analysis is applied to every document processed. Advanced and consistent document fraud analysis at scale.
Live free capture, no templating
IDs don't have to conform to an existing document template. Instead, our context engine extracts data and then determines the meaning of that data.
biometric reauthentication
Contextual data extraction
Most IDV companies use a document template to check a user's identity document against. We take a different approach. Our context engine uses deep learning to extract data from a user's identity document and then determines the meaning of that data. This means IDVerse can verify almost every identity document on the planet, even if we've never seen it before.
Account Recovery
Image utilization in extreme scenarios
When a user takes a photo of their identity document, we normalize that image to account for variability with lighting levels and lower quality cameras. We use deep learning to verify each document against a user's live photo, which means we can verify almost anyone, no matter their age, race or camera phone.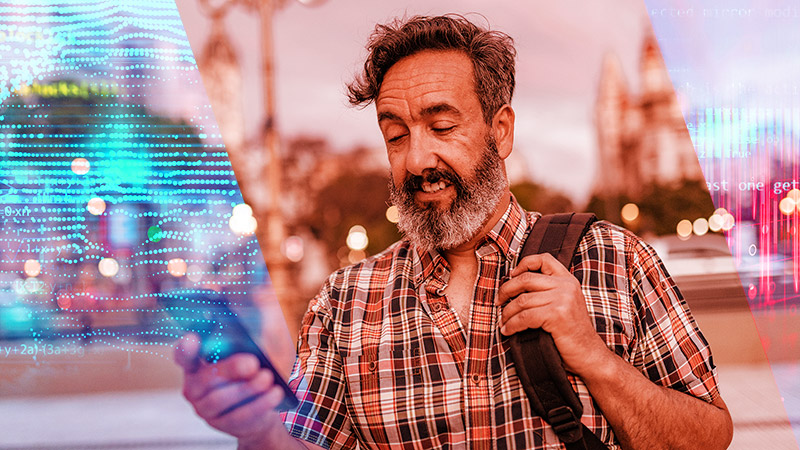 step up
Intelligent conditional logic
Create custom user onboarding workflows based on your market's regulatory requirements. We'll extract content from a user's identity document (such as country or document type) and automatically adjust your workflow.
Industries
We combine optical and electronic document verification for even more security. We can verify the NFC chip on a user's identity document, and check for interference, as well as pulling the data from that chip and validating it against optical data on the identity document.
How It Works
Contextual ID Verification – step-by-step
Step 1. Customer enters ID verification flow
Integrate it into your app or website or activate the ID verification via text message in-store or remotely e.g. on a customer service call
Step 2. Capture the document
The user captures the image with live free capture, no templating to affect user experience. We are capturing the elements around the document to help with contextual analysis and determining the document type to limit user input.
Step 3. Verification complete
Once the verification completes, we analyze the document captured for fraud, pull the capture information and face image to be used for validation. This is then available in our portal or via API.

Resources
News & Thought Leadership
See the latest thinking on the innovations that power greater access.
In a session held at the SBC Barcelona igaming conference on Wednesday, September 20th, I ...
Read more
September 22, 2023
Today, in a time where a great many of our interactions are online and digital, ...
Read more
September 19, 2023
London, UK – 14 September 2023 The online gaming software supplier to the gaming industry's ...
Read more
September 14, 2023